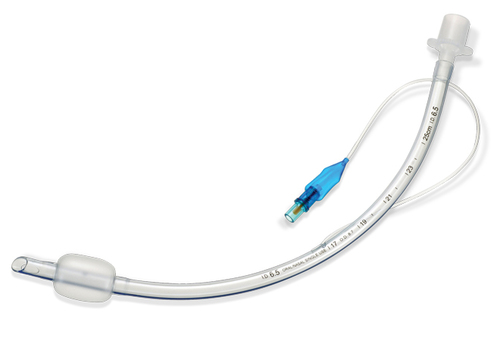 ENDOTRACHEAL TUBE
Non-Toxic, Medical Grade Pvc Material; Clear, Soft And Smooth.
High Volume, Low Pressure Cuff, Maintains Seal Throughout Ventilator Cycle.
X-Ray Detective Line Available.
Thermo-sensitive Pvc Allows The Tube To Soften At Body Temperature To Conform To Airway Anatomy.
Clear Pvc Tube With Visible Markings For Easy Observation.
Murphy Eye Smoothly Formed To Allows Ventilation In The Event Of Obstruction Of The End Of The Tube During Intubation;
A Full Range Of Standard Sized To Meet Most Of Your Requirements.
Sterile / Disposable / Individual Packed.