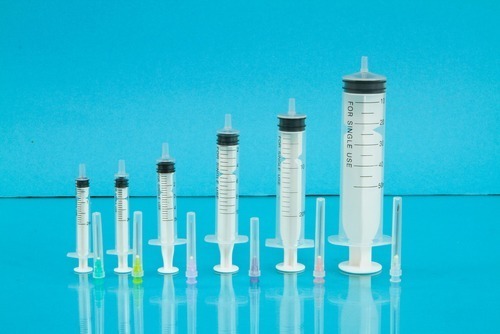 Disposable Syringe
With disposable Hypodermic Needle.
Made from Medical grade Transparent Polypropylene.
Sufficiently transparent barrel allows easy measurement of the volume contained in the disposable syringe friction free.
Friction free movement of plunger ensures proper vacuum and no dead space.
Consist of : Barrel, Plunger, Standard Piston.
In superior quality by high accurate moulds.
Sterile / Disposable / Individual Packed / Printed Box Pack.